Container Dry Van
In February 2017, the company invested in the acquisition of Sudcontainers Srl – a company that has long been storing and repairing empty containers.
In the same year, two new Kalmar DCF90-45E7 reach stackers were purchased to guarantee the Lines and the truck drivers timely collection and delivery of empty containers.
Maintenance and repair activities are carried out in accordance to the IICL manual and in dedicated and covered areas that are suitably set up with the latest equipment for the manufacture of spare parts.
These spaces are conveniently located to the port of Naples – all under 5km away, with the transfer time of the containers being approximately 15 minutes.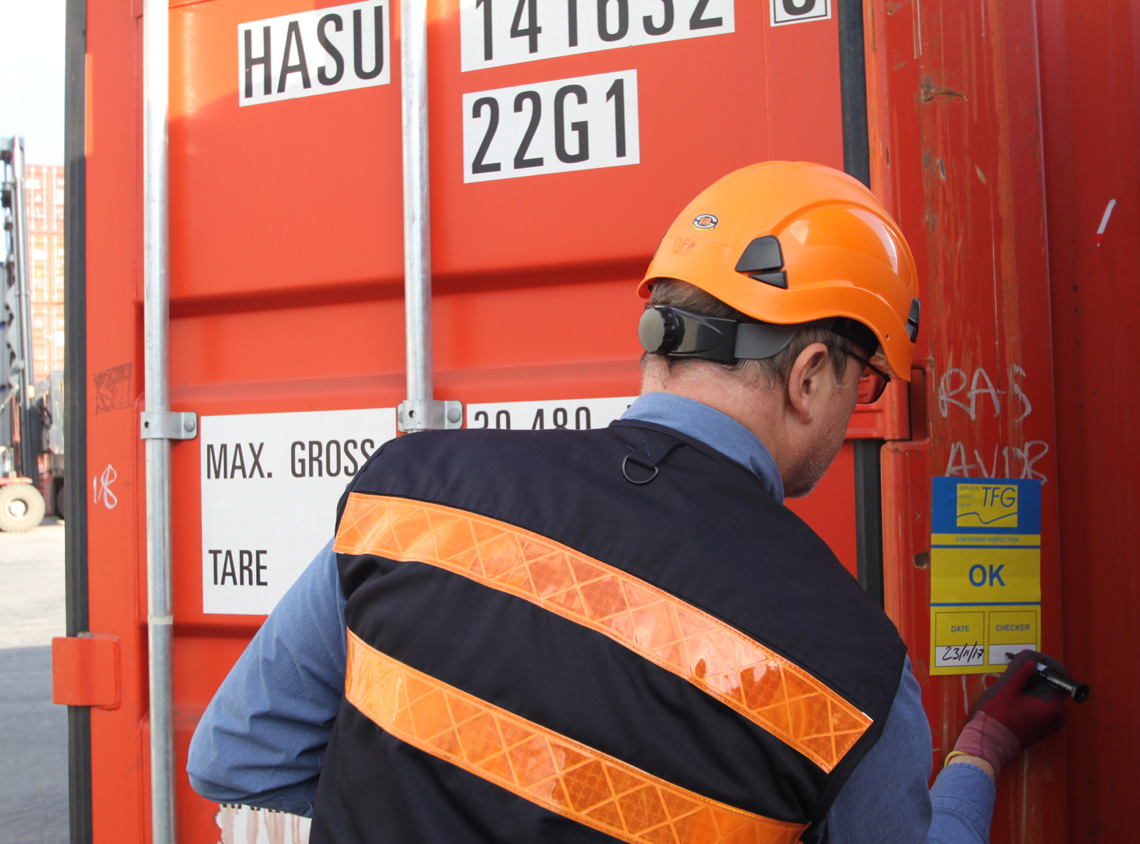 Container Reefer
TFG has a further 6,000 sqms of space that is located 7km from the port area. This space is used for storage and maintenance of empty reefer containers.
In this area, we regularly offer the following services for reefer containers:
Long pre-trip inspection;
Short pre-trip inspection;
Cold treatment;
Washing with odourless and biodegradable degreasing detergent – for the food and pharmaceutical industry, in compliance with HACCP regulation.
Formed and certified FGas technicians are always present to provide prompt assistance.
A mobile emergency service for inspections and repairs of full reefer containers in the port area.