Our business
Adaptability, flexibility and dedication to the company's values represent our core strengths.
As a multi-purpose terminal, TFG has always had to approach its clients in a proactive, constructive and versatile way.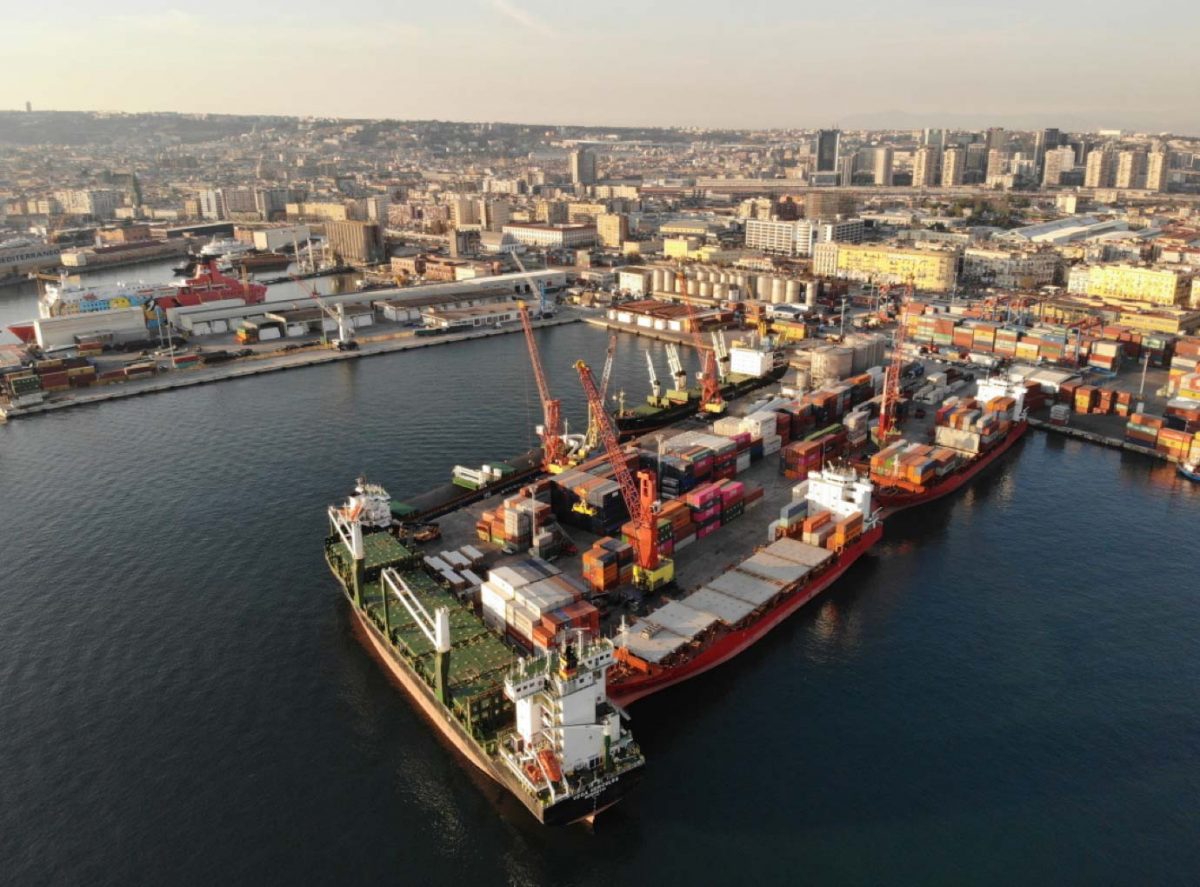 1986
The group, until now mainly focused on the maritime agency, faces a process of diversification.
Cargo Services Srl (currently Terminal Flavio Gioia Spa) is founded. Cargo Services Srl, a stevedoring company, and Container repair Srl, specialised in the maintenance and repair of empty containers, operate as a terminal operator until 1994 at the port of Salerno.
1994
Cargo Services Srl transfers its terminal operator business from the Port of Salerno to the port of Naples.
1997
Cargo Services Srl becomes Terminal Flavio Gioia Spa.
2001 - 2005
Under the Act of Convention rep. 3743 (June 2001), the beginning of the Flavio Gioia pier extension begins - an extension of 4284 sqm.
At their own cost, Terminal Flavio Gioia Spa (TFG) remodels the seabed facing berths 45,46,48 and 49 and carry out further redevelopment works of buildings and general areas of the port concession.
2015
The company commits to the construction of the new single Border Inspection Post. The facility will then be completed and fully operational in 2016.
2016
TFG carries out dredging operations on the seabed facing berths 45 and 46 - at its own cost and expense.
2017
Terminal Flavio Gioia Spa acquires Sudcontainers Srl - a company that has long been specialising in storing and repairing empty containers - in a 12.000 sqm area close to the port of Naples.
The company continues to invest in new off-site locations where it offers professional maintenance & repair services for empty containers.